How to track price drops on sneakers?
Tarun Jain
No one wants to face the regret of buying something online only to find it at a lower price later. But manually monitoring price drops is not easy. You need to constantly look at the website and keep hitting refresh button.
Luckily, there is a better way - use Distill.io to automate tracking price drops. Distill.io allows you to track any product's price so you never miss price drops again. You can use it to set sale alerts or new product launch alert on any website.
To make things even better for you, Distill.io can send SMS and email alerts to you when the price drops happen.
To see how it works, let's track our favorite sneaker's price on Nike with Distill Chrome Extension. Follow along the steps mentioned below to set up your first Distill monitor:
Step 1.
Download Distill Chrome extension. You will see Distill logo (a blue color drop icon) in your Chrome toolbar.

Step 2.
Go to Nike.com and select the sneaker you want to buy.

Step 3.
Click on Distill icon from the toolbar. It will open a menu with options to either 'Select Parts of Page' or 'Monitor Full Page'. Click on "Select parts of page" to monitor only a selected part/section of the web page.

Step 4.
Click anywhere near the mentioned price. A black selection box will appear showing the element you have selected i.e price of the shoe to track. Click on 'save selection'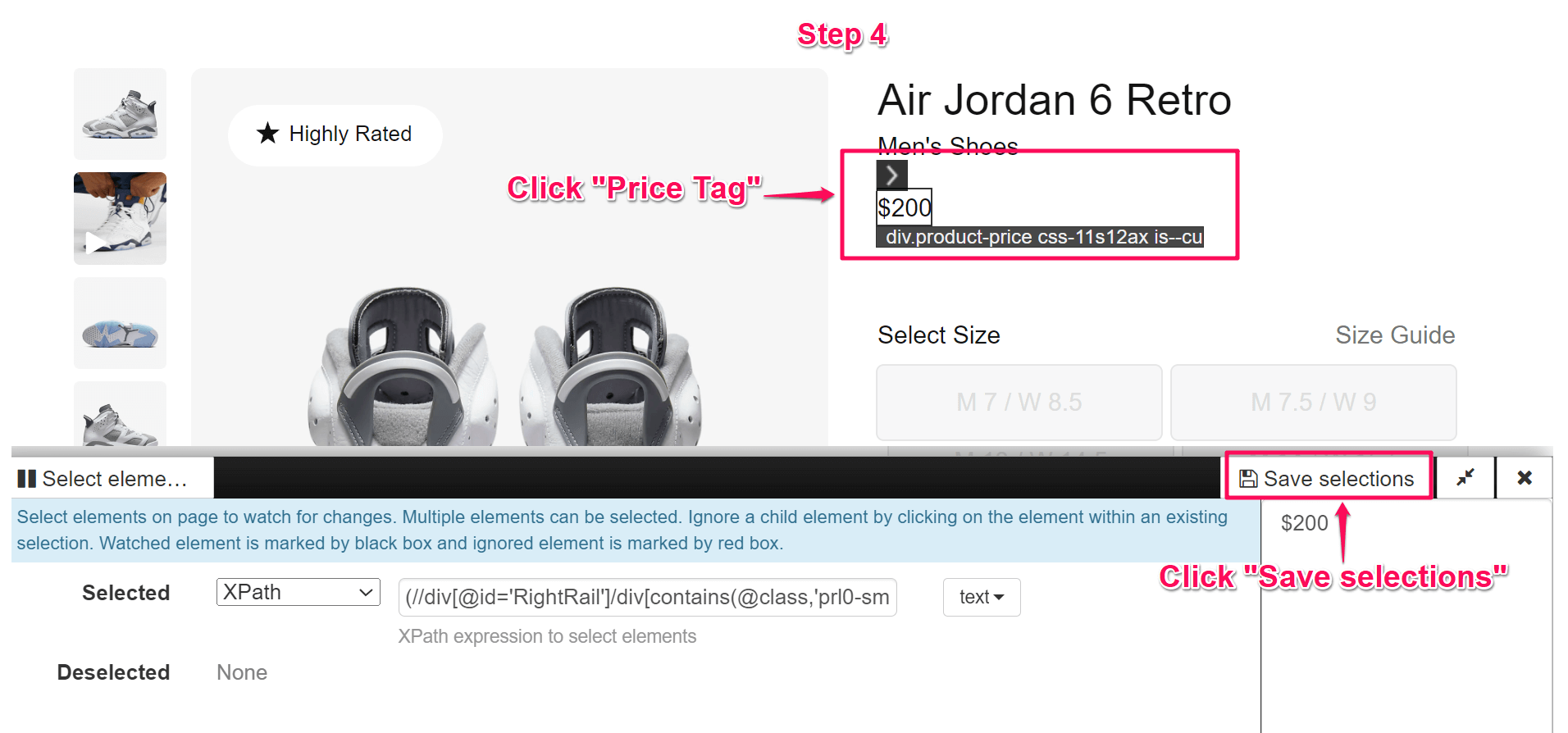 Step 5.
You will now be redirected to your Distill Dashboard. Here, you can select how frequently ( 5 sec - 23 days ) you want to check for the updated price in 'Interval' Settings. Let's select - every 30 min.
Step 6.
To get an email when there is a change in price, click on 'Sign In' to add your email account.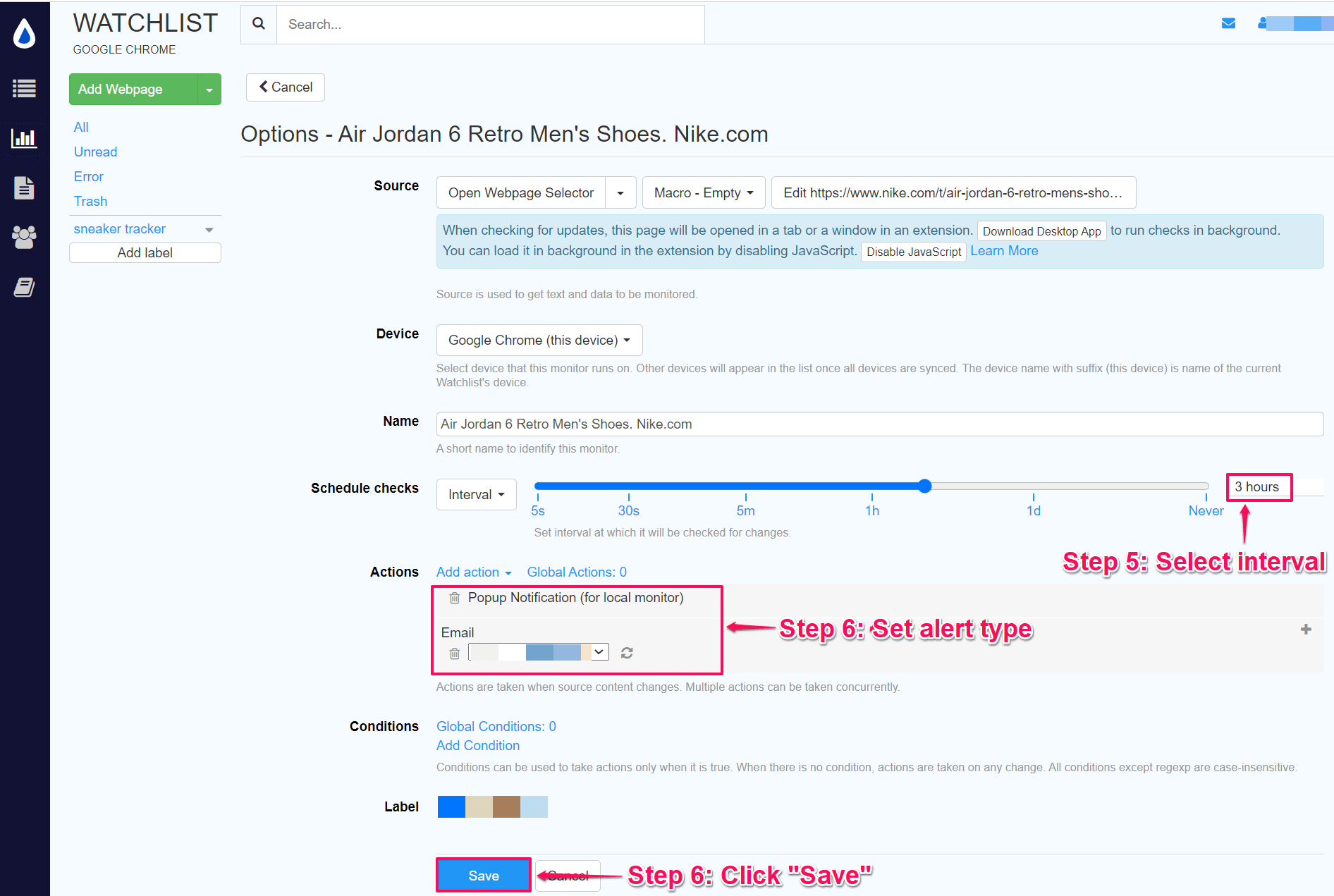 And you are done. Now if a drop in price occurs, you will get an email notification about the price change and voila! You just got the best deal on the product.

Here's a follow-along video to track price of your favorite Sneaker using Distill.
If you want alerts directly on your mobile, Distill.io is also available on Android and iOS devices ( for paid users). If you are stuck anywhere, send us a mail at support@distill.io or tweet to us at @distill_io.