How to track release dates of upcoming PS4 Games?
Tarun Jain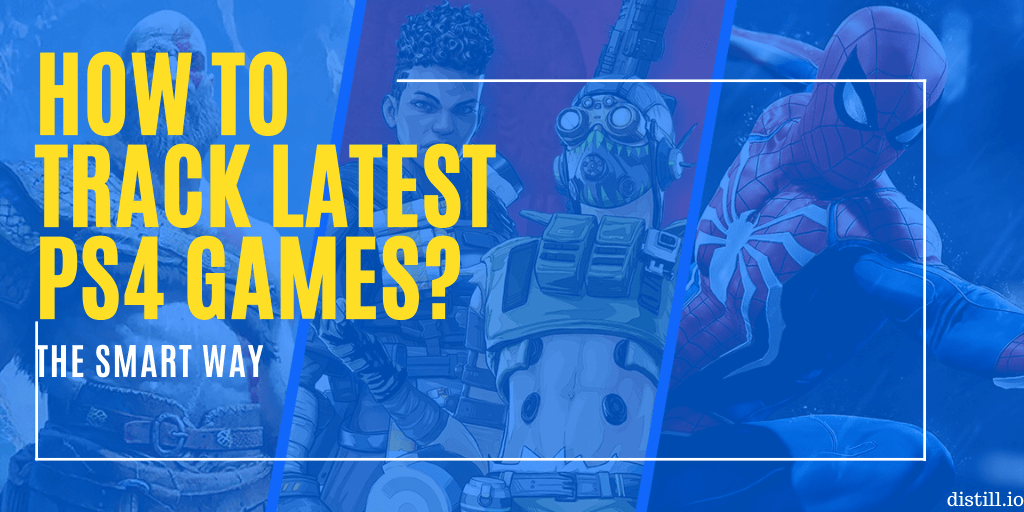 2019 is an exciting year for all gamers. Highly-anticipated games like Pokemon Sword/Shield, Star Wars Jedi: Fallen Order, and The Legend of Zelda are expected to be released this year. Though you can pre-order upcoming ps4 games on Amazon, it's a hassle to keep up with the release dates. Only few sites like Gamesspot are up-to-date with the actual release date.
To track of major release dates of games, you can use Distill.io. It also helps you to track pre order sales on Amazon and sends email alerts.
Here's how you can set it up in under 5 minutes:
Step 1:
Go to Distill.io and Download Distill.io Chrome extension from chrome store. You will see Distill.io logo (a blue color drop icon) added in your Chrome toolbar.
Step 2:
Go to Gamespot site and open this article.
Step 3:
Click on Distill chrome extension. Click on 'Monitor Full Page' to track dates of all games. If you want to track date of any particular game, click on 'Select parts of page' . You will be redirected to Distill Watch list dashboard.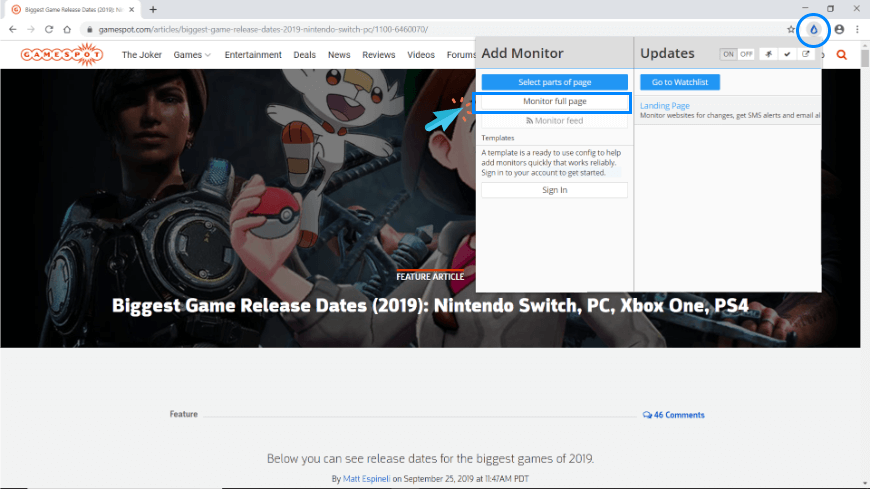 Step 4:
By default, Distill.io will check for changes after every 30 minutes. You can change it under 'Interval' settings.
Step 5:
Click on 'Sign In' to connect your email if you want Distill.io to send you email alerts when the article is updated.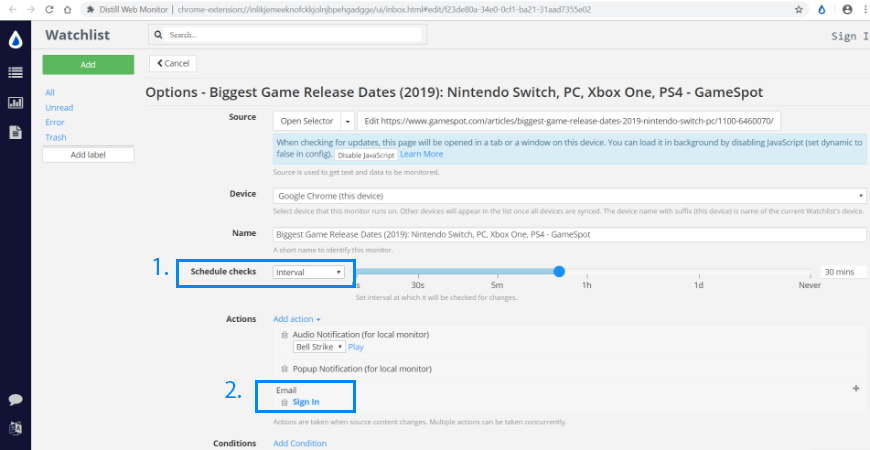 Step 6:
Click on 'Save' . Distill.io will now monitor the article for changes.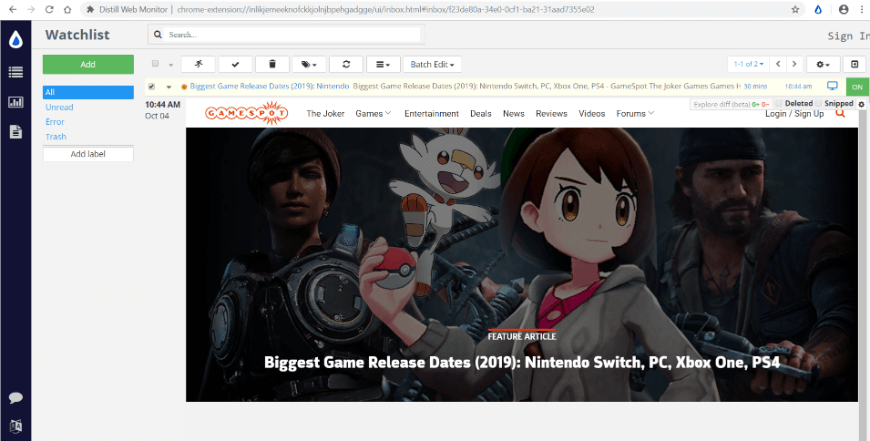 You can also set up Distill.io monitor on Amazon or Steam for pre-order sales.
Step 1:
Go to Amazon.com and view product page of an upcoming game you want to track.
Step 2:
Click on Distill chrome extension and chose 'Select parts of page' from the menu.

Step 3:
Click anywhere near the mentioned price. A black selection box will appear showing the element you have selected to track. Click on 'save selection'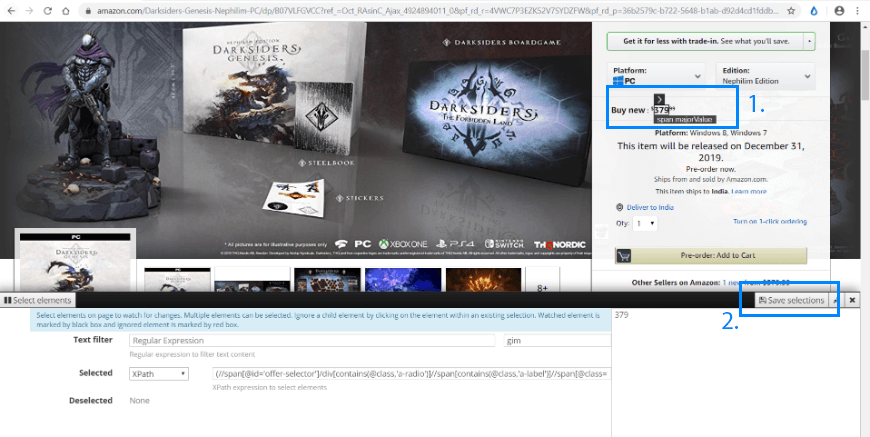 Step 4:
Set Interval duration to 30 minutes and click on 'Save'.
You can now sit back and wait for your favorite game to be released. Distill.io will send you email alerts so you will never miss your favorite game releases again.
General FAQs :
Can you set alerts on pre-order sale on Amazon?
Answer: Yes, using Distill.o you can set alert on Amazon or any site to alert you when pre-order starts.
Where can you track launch of latest PS4 games?
Answer: You can track the launch using Distill.io on Amazon or sites like http://www.pushsquare.com and Reddit forums to stay up to date with the latest news.
How to get discount on PS4 games?
Answer: Using Distill.io, you can set price alert on Amazon or PS4 website. It will send you an email alert when the price drops. Alternatively, you can find discount coupons online.