How to track latest SEC Filings
Tarun Jain
All publicly-traded companies in the U.S. must file regular financial reports with the SEC. These filings include the annual report (known as the 10-K), quarterly report (10-Q) and a myriad of other forms containing all types of financial data.
Such report release can heavily impact the stock price of the company.
Therefore, keeping track of the latest SEC filings is an important part of consuming financial data. But according to Investopedia - 'the tools on the SEC's site are still cumbersome at best'
So how can you track the filings without any hassle?
Answer : Set up Distill.io monitor on the company website or SEC filings page. It will automatically send you a notification when something changes on the website example - new report filed by the company, information about a merger etc.
It takes less than 5 minutes to set up the monitor and save you from the mundane task of checking websites daily. Let's get started.
Follow the steps below to set up your first monitor to track SEC filings :
Step 1:
Download Distill.io Chrome extension from chrome store. You will see Distill.io logo (a blue color drop icon) added in your Chrome toolbar.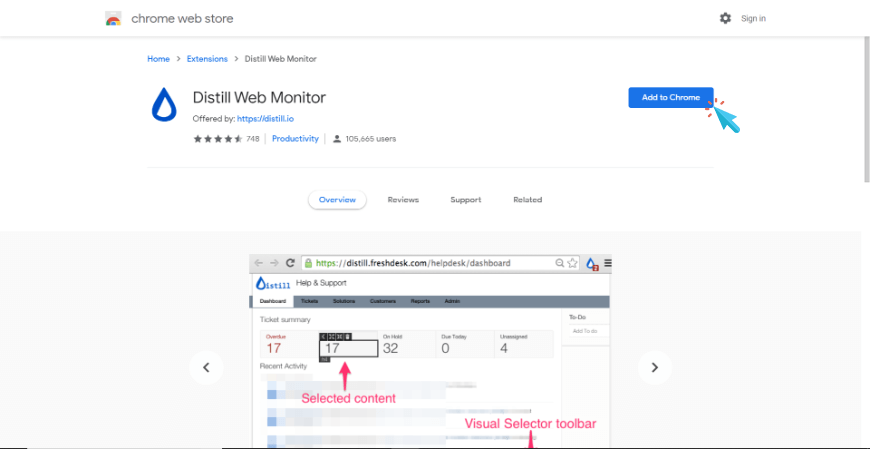 Step 2:
Go to Search for Company Filings and select the company you want to track. For this example let's go to Walt Disney Co. filings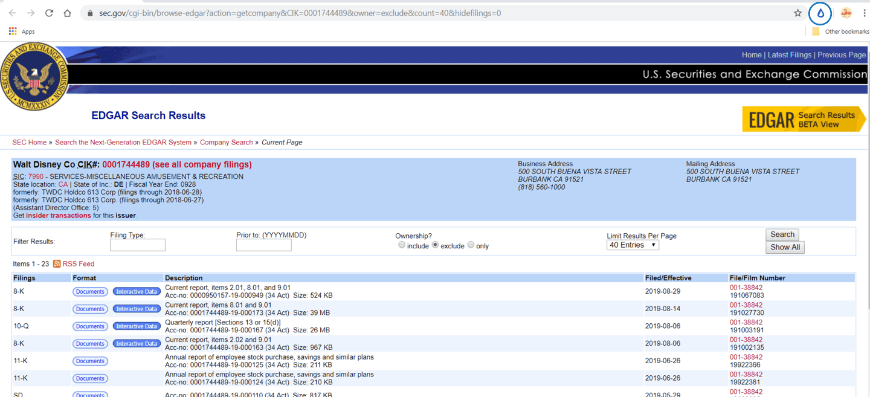 Step 3:
Click on Distill chrome extension. Click on 'Monitor Full Page' to track the whole page. You will be redirected to Distill Watchlist dashboard.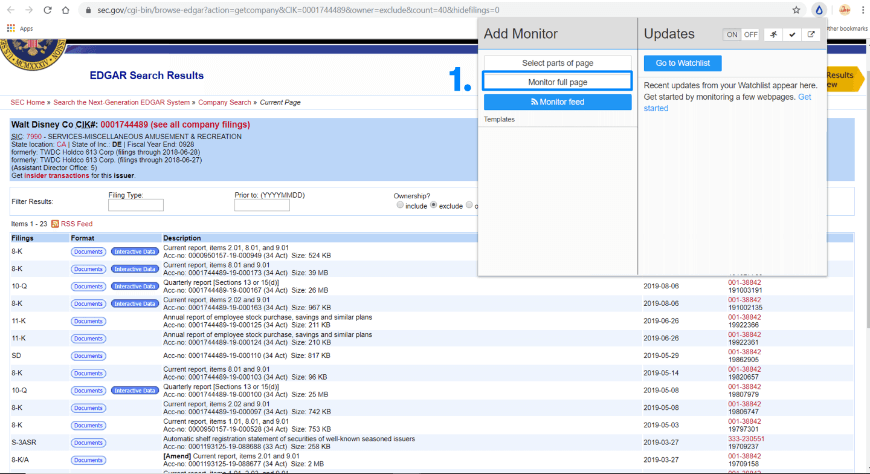 Step 4:
By default, Distill.io will check for changes after every 30 minutes. You can change it under 'Interval' settings.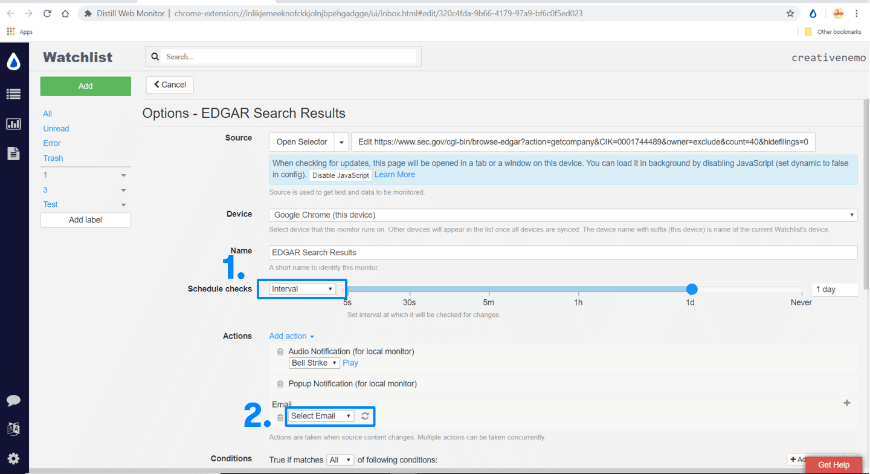 Step 5:
Click on 'Sign In' to connect your email if you want Distill.io to send you email alerts when the article is updated.
Step 6:
Click on 'Save' . Distill.io will now monitor the article for changes.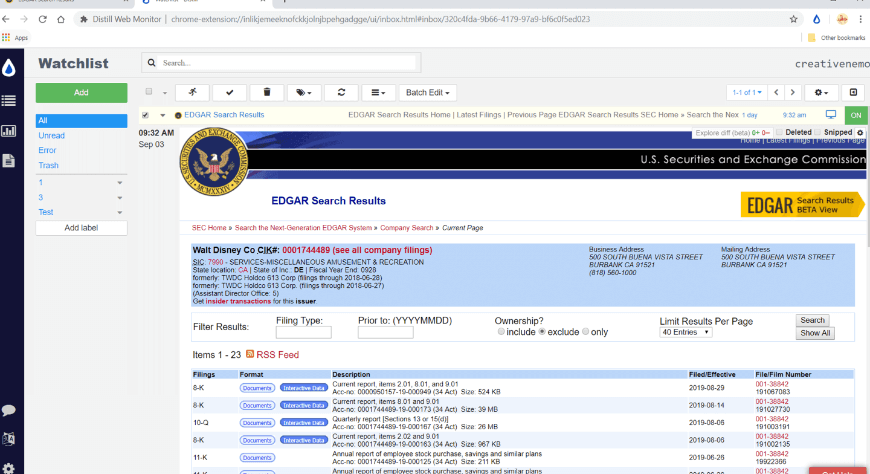 Now, whenever the company files with the SEC, Distill.io will alert you in real time. You don't need to periodically go "check on stuff" again. Some companies post important news like acquisitions and stock splits only on their website. You can set up Distill.io monitor even on the company's website to track every information regarding the company.
Note - Distill.io offers allows 5 cloud monitors in free plan. If you want to track more companies, we advise you to upgrade to a basic or premium plan. You can find more details here.
If you have anything to say to us, feel free to write an email at mailto:support@distill.io or tweet us at @distill_io.