Find the Best Prime Day Deals for October 2022 on Amazon - Steps To Follow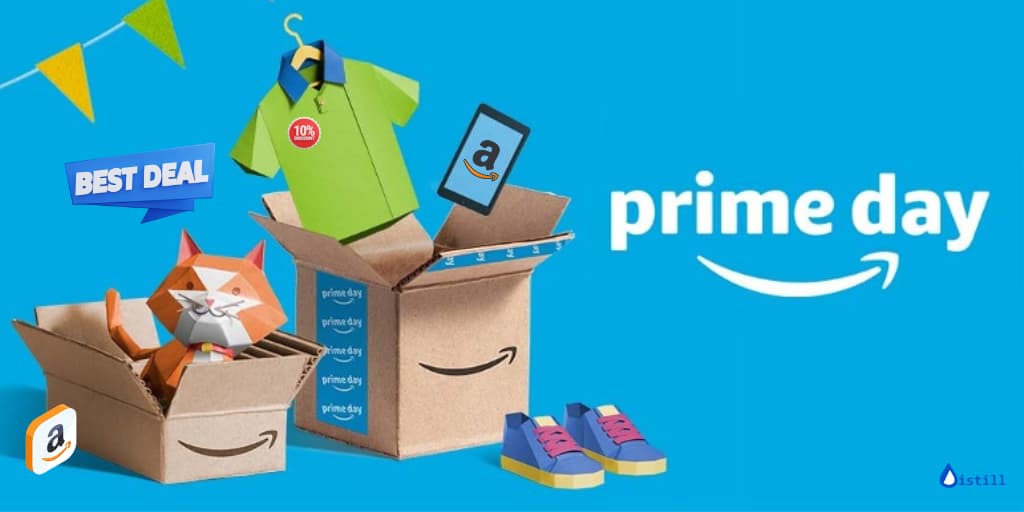 If you want to save money and get your favourite products at discounted prices, you do not have to wait until Black Friday or Amazon's Cyber Monday sale. Many retailers release special offers and unbeatable deals much earlier than traditional Cyber Monday to ensure they can better manage supply-chain logistics. One such golden opportunity to grab the most popular items at discounted prices is through deals on Amazon's October Prime Day 2022.
Amazon kicks off its Prime Day on October 11-12. We expect many early holiday deals and unbeatable discounts on gadgets, home electronics, and other big-ticket items (especially amazon products). As always, this is terrific news for Prime members who will enjoy exclusive access and the first look at some of the best deals in the Prime Early Access Sale.
We suggest our readers utilize the early access deals on amazon this 2022 to save big and beat the mad rush of thanksgiving sales. This guide will also equip shoppers like you to grab limited-time deals across some of Amazon's most significant categories and brands.
The most awaited question:
How to grab the best prime day deals?
Manually checking Amazon's site and waiting for notifications will get you nowhere. By the time you navigate to the product page, you have already missed the deal, or the particular product ran out of stock. The tale is as old as time. An intelligent way to automate tracking amazon prime day deals is with a web page monitoring service. You can instruct the web monitoring tool to notify you when deals appear. Once set up, you can go about your day as usual and act on the notifications the tool sends across to you.
One such web monitoring solution is distill.io. We recommend using distill to automate your entire deal-hunting regime. You can do so much with distill, we'll list down a few here:
Set up a price tracker on Amazon for products you are eyeing

Get alerts on amazon limited time deals before it disappears

Track lightning deals on your favourite brands

Get notified about delivery dates and shipping fees of products on sale

Track the "deals" section of the amazon home page to get notified on upcoming offers and discounts
The best part is that Distill can track your personalized amazon feed that is behind your login form to help you get the right alerts. Distill monitors web pages behind logins so that you can get the alerts without worrying about logging into your accounts.
Now that you know how Distill can help, let's get familiar with using it for the scenarios listed above. But, first things first, we hope you have downloaded the Distill browser extension and pinned it on your web browser. While you are at this, we encourage you to create your distil account.
1. Track price changes on Amazon Prime Day deals
In your browser, navigate to the product page you wish to buy.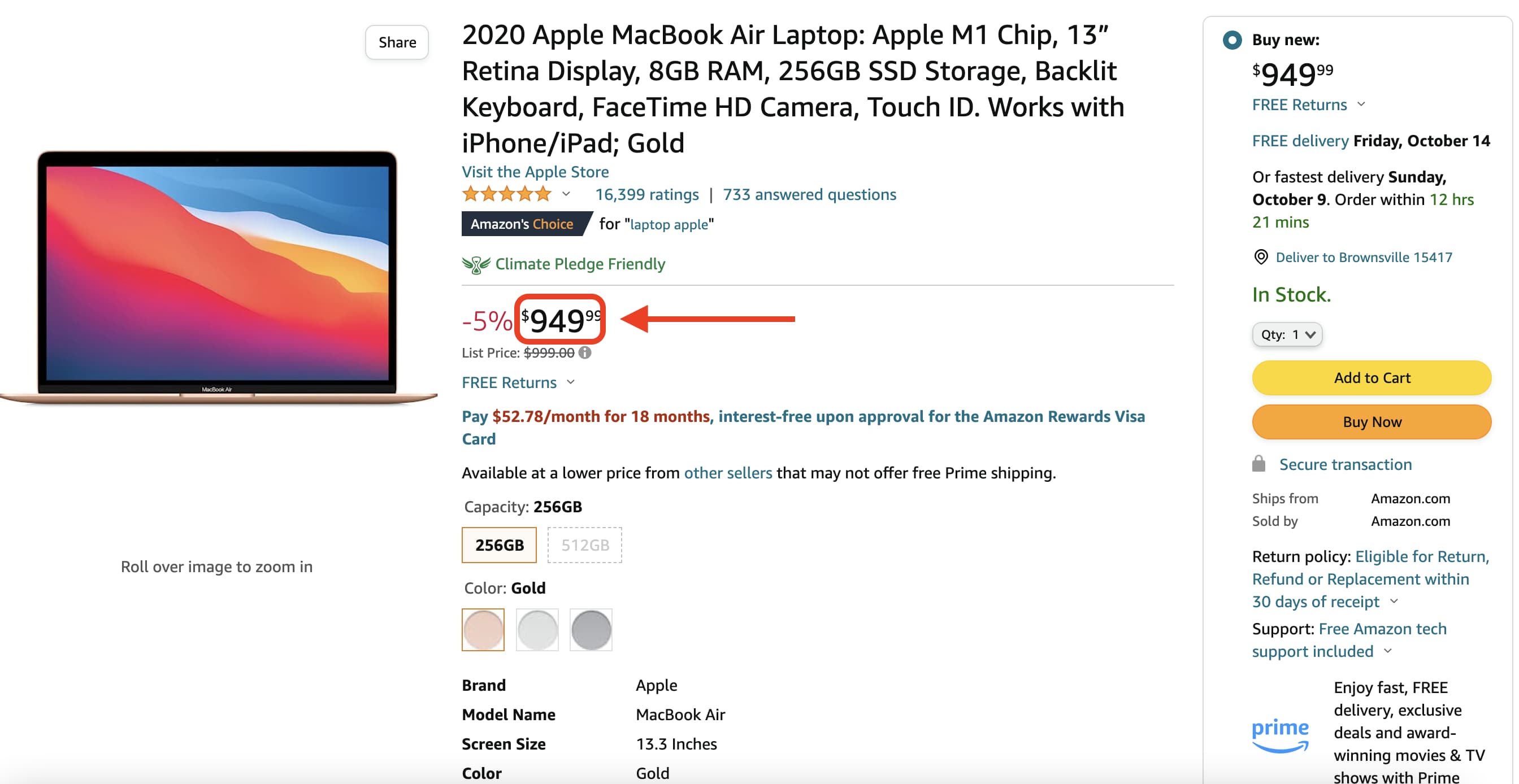 Tracking price changes on amazon.com.
Set a condition in distill where it can check if the price falls within your budget and alert you. Eg: if your budget is $920 - $940, your conditions can be set up as shown below:

Setting alerts on amazon based on your budget.
2. Get alerts on limited-time deals on Amazon Prime Day
Select "Monitor parts of a page" from your chrome extension.

Click the entire section of a product feed you wish to monitor.

Save your selection.

Go to your watchlist and add the condition as shown below " added text" has "Limited time deal"

Distill will alert you whenever a product in the selection has the banner "Limited time deal"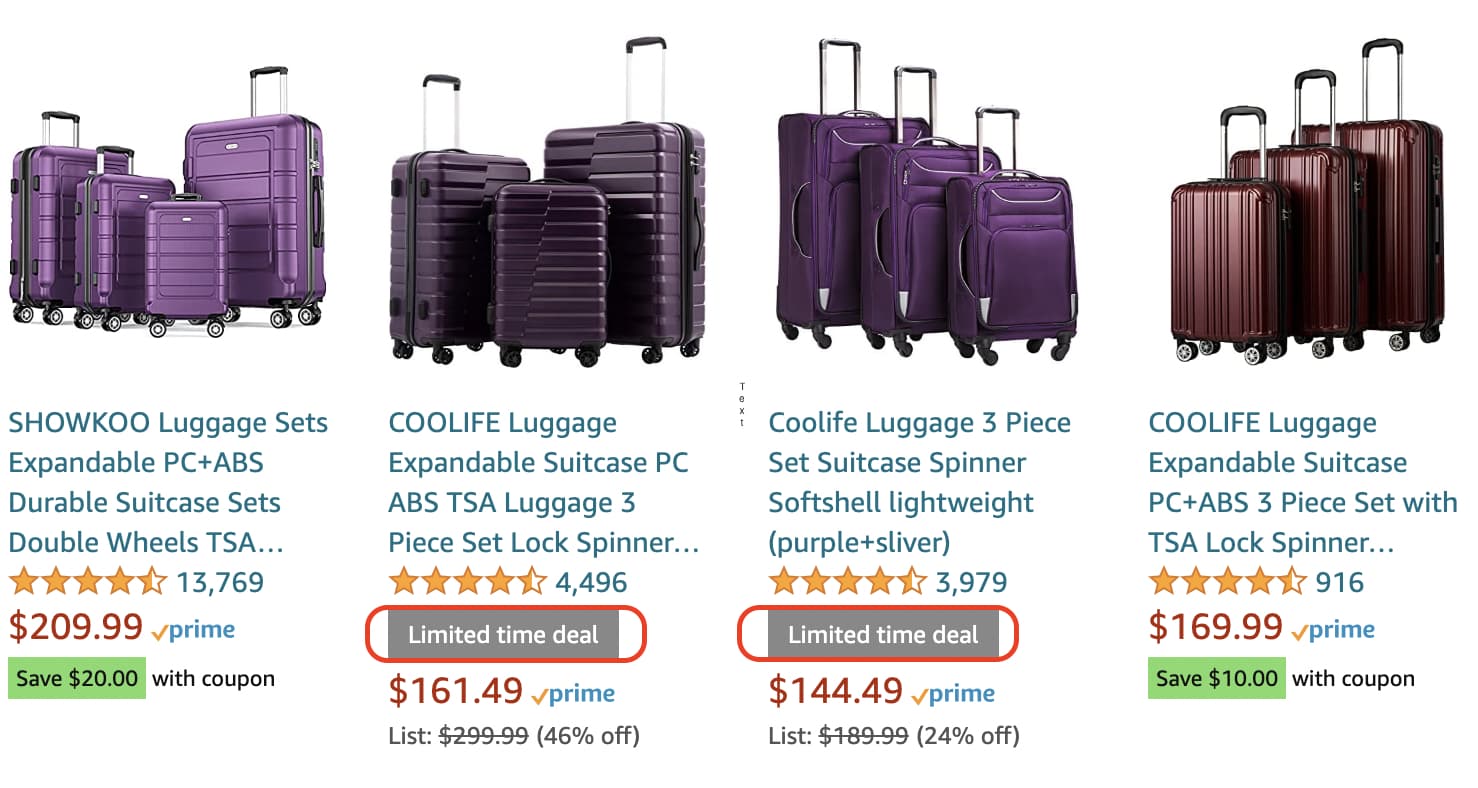 Finding limited time deals on amazon.
3. Track your favourite brand pages for offers
Once a product is narrowed down, you will want to monitor exclusive deals as a prime member.

Navigate to the product page and select portions of the page as indicated below

You can even set conditions for track price on exclusive prime deals as explained in the example above

Track the range of discounts and offers on the product you are interested in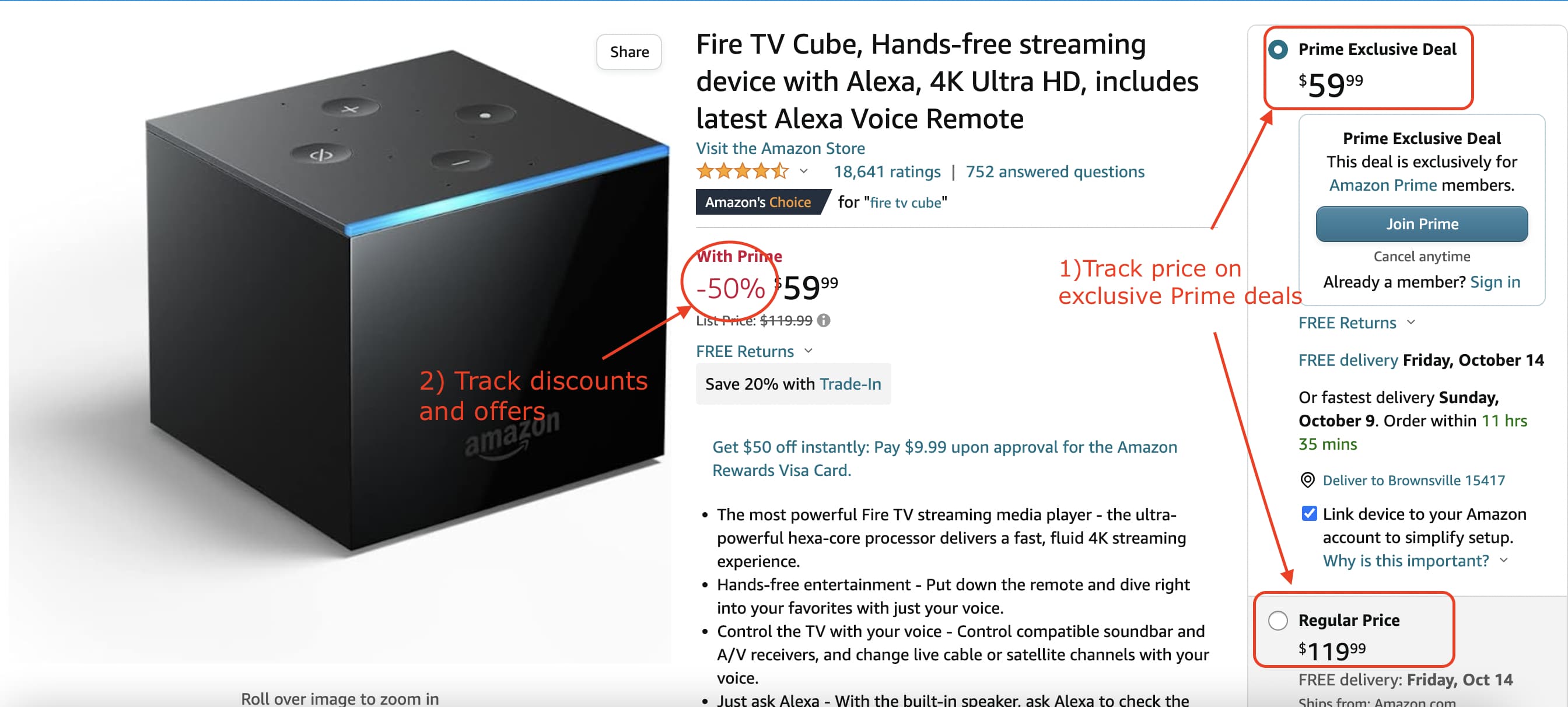 Selecting parts of the page to track deals on amazon.com.
4. Track number of products left in stock and buy them before they sell out
Select the portion of the page as indicated in the image below to get alerts on the number of products left in stock on popular items on sale. (See image below)

You can also find a similar example to track GPUs in our previously published blog.
5. Monitor delivery time and shipping fees on Amazon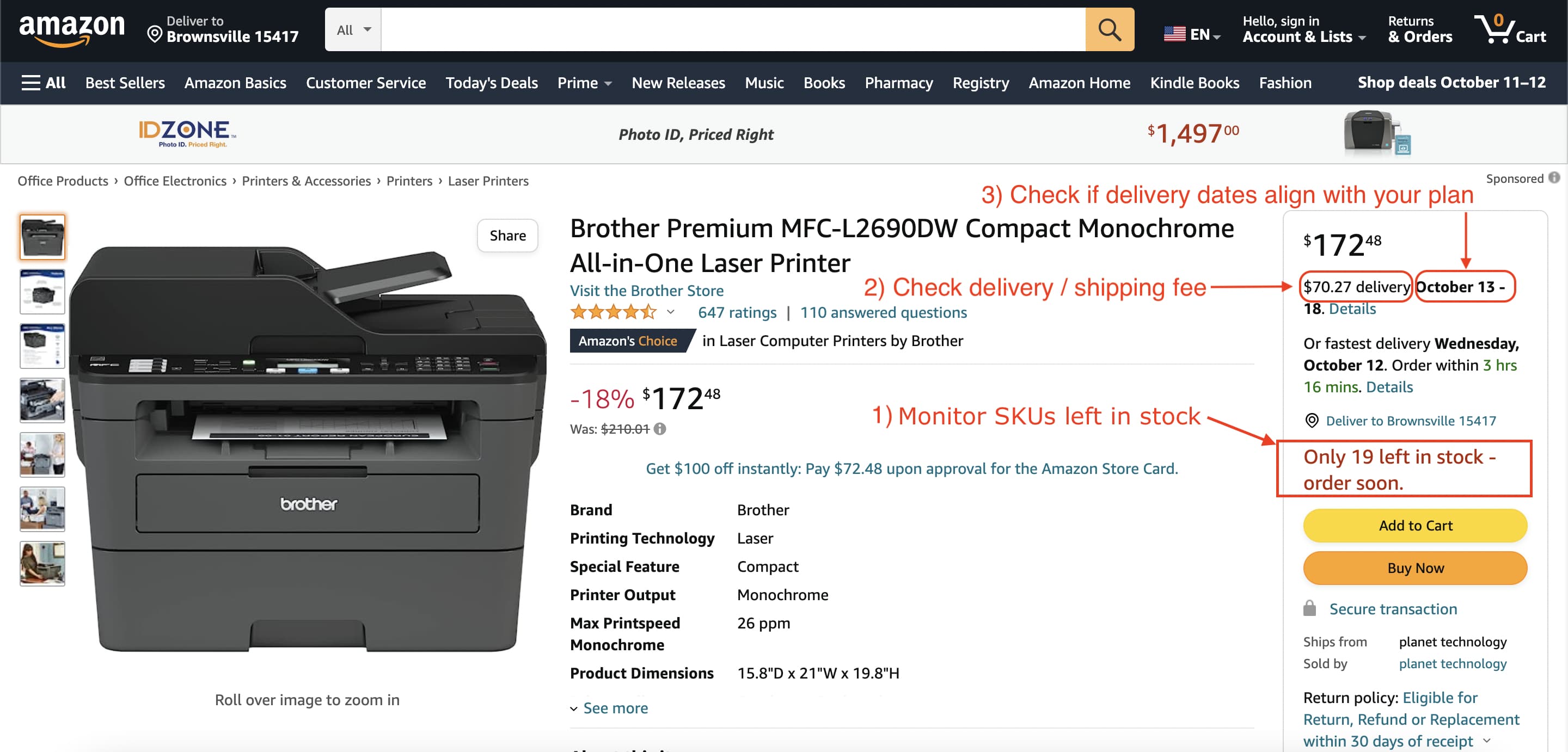 "Monitor parts of a page" to track delivery fees and timeline
Key takeaways for tracking amazon prime day deals
Leverage the power of page monitoring tools like Distill to automate notifications and track Amazon Prime Day deals.

Set up monitors for products in your wishlist to receive automated alerts on price changes and discounts. No more hassle of manually refreshing the page to check deals

You can even securely track product deals on your personal amazon feed with a distill browser extension.

Get your notifications on the go on your mobile device via the Distill iOS app or android app. This way, you do not miss any deals.

Run your monitor checks on the cloud, so you don't need to rely on your browser.
In case you need a little help to get started, we've got you back, follow this link.