How to use webpage monitors for data-driven competitive intelligence
Vaishnavi Srinath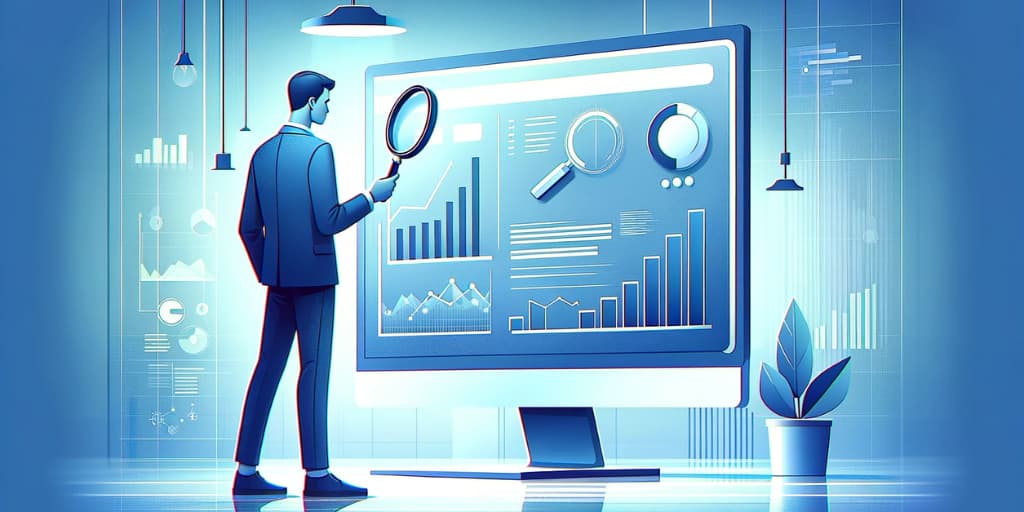 Have you ever wondered if there is a secret window into your competitors' world, where you can observe every tweak in their pricing, every shift in their content, and every new product they launch? We're here to tell you it's not a secret; all that you need to know is right on their website and other digital platforms for the public to view.
You can quietly observe their every move by simply watching their website. We are here to tell you that website monitoring is your covert ally in staying ahead of the competition. Today's business is heavily focused on DATA. This article aims to broaden your understanding of how timely data is key for your business. We discuss the importance of gathering competitive intelligence from various data sources and how you can set this up yourself. How? You guessed it—we'll dive into using web monitoring tools for your competitive intelligence pipeline.
Gathering comprehensive competitor insights
If you need to stay on top of what is relevant to your business, you need a multifaceted approach, one that gives you vital insights into market dynamics, competitor strategies, and customer sentiment. All this stems from a data-driven approach that combines various sources of information. To do this, you can rely on website monitoring tools.
How do website monitoring tools fit into your competitive intelligence pipeline?
These tools play a pivotal role in the competitive intelligence pipeline by providing both real-time and historical data on competitors' online activities. This trove of data not only helps you take quick, decisive actions but also helps you analyze trends in competitors' activities over a duration of time. The list of use cases is quite extensive. However, we'll point out the ones you MUST HAVE in place. The following sections will discuss this in detail.
What should you be tracking on your competitors' website?
Let's look at some strategic ways in which web monitoring tools help strengthen CI. Setting up page monitors on your competitors' websites allows you to:
Monitor changes in the content
Track changes in pricing
Track strategic shift in organizational focus
Get timely alerts about new product launches
In the following sections, we will discuss how you set up Distill for each case mentioned below. First, you should narrow down what are the specific webpages that will help you get a good vantage point to observe the shift in your competitors' strategy.
How to track your competitors' content strategy?
You'd want to set up webpage monitors on the following pages with the competitors website.
Blogs
To monitor their blog posts and news articles for frequency, topics, and publication dates.
To track any changes or updates to existing blog posts in the form of keyword insertions, additional links added etc.
Homepage:
To monitor changes in messaging, promotions, or featured content.
To look for any redesign or layout changes.
Track changes in CTA placement and call to action text.
How to keep a pulse on your competitors' pricing strategy?
As a part of active efforts to find pricing intelligence use webpage monitors on the following pages.
Pricing page:
Track changes in tiered pricing, subscription plans, or pricing for different product variants.
Review any terms and conditions related to pricing, pricing transparency, or pricing guarantees
Look for any special discounts, promotions, or bundling offers.
Product-specific landing pages:
Keep an eye on landing pages used for specific campaigns or promotions.
Track the prices of individual products or services and any changes over time.
Where can you view strategic shifts in competitors' organizational focus?
About Us and Team Pages:
Keep tabs on updates to company information, mission statements, and team members.
Watch for changes in executive profiles.
Careers and jobs pages
Checking the profiles they are hiring and the technology focus areas they need as skill sets.
You can understand their RnD initiatives that reflect in their hiring trends.
Investor relations page:
Quarterly and annual financial reports can reveal revenue trends, profit margins, and financial stability.
Understand any changes in corporate governance policies or practices.
How to set up alerts to track new product launches?
Sitemap
Get alerts when new product-specific landing pages are added to the website.
Track product and solutions page:
Monitor product descriptions for any changes in features, specifications, or value propositions.
Keep an eye on product catalog or inventory pages for new product listings.
Roadmaps
Track estimated release dates for upcoming products or feature updates.
Understand new markets or regions for expansion, growth strategy and target audiences.
News, Media, and Press releases
Constantly track press releases or media center section of the competitor's website for formal product launch announcements.
How to use Distill in your competitive intelligence pipeline?
Now that you have a holistic idea of what webpages offer the competitive data you need to build your CI, you can now use Distill web monitors to watch these webpages closely. You can either monitor targeted sections of the page, or you can monitor the full page.
Parts of a page monitor: You should select parts of a page to track for changes when you only want to track specific parts of the page. This helps reduce the noise of false alerts that get triggered by changes you are not interested in tracking.

Full-page monitor: When you want to track any slight change in the page that translates to insights, you should set up a full-page monitor. Scenarios where you could use this include - Landing pages, homepage, pricing page, PR and news, and even tracking your competitors' blogs.
Distill change alerts, which translate to competitive insights, can be easily integrated into your competitive intelligence pipeline. You can use our (enterprise API)[https://distill.io/enterprise/] to integrate change alerts into your workflows to efficiently manage and consume timely information about your competitors.
First, you'll have to download the Distill extension for your web browser. It is available on Chrome, Firefox, Opera, and Microsoft Edge
The next two sections will guide you to set up your webpage monitor based on your requirement of tracking a specific section or the entire webpage. Expand the title to read further about the monitor you are interested in setting up.
Monitoring parts of a webpage:

If you have a targeted section of the page you want to track, you should set up - "Parts of a page" monitor. This is a very efficient way to track specific changes and reduce the noise of false change notifications that are not necessarily competitive insights.

Step 1: Download and pin the Distill browser extension onto your browser for easier access. Next, navigate to the web page and choose a specific section of the page you are interested in tracking.

In our case, we focus on monitoring the solutions section in the footer to track any new competitor services or solutions.

Step 2: Click on the Distill extension from your browser, and click "Monitor parts of page."

Step 3: Distill's visual selector opens up, allowing you to select the parts of the page you want to track. Here, you'd want to start by clicking on the area you want to track. As per the example, we'd select the 'solutions' section in the footer.

Step 4: Once you have selected the area, you can increase and decrease the size of your selection using the "expand/contract" buttons in the visual selector.

Step 5: You will be led to the "options page," where you can choose the device where the checks happen, set a frequency for the checks, and choose an alert mode to receive updates. Once you are all set, click "Save."

Now, your monitor has been added to your watchlist. Distill will notify you whenever a new change (or solution) has been added to your competitor's solutions and offerings section.

In the free plan, you only get access to 30 email alerts a month, be careful not to exhaust them. Check out the subscription plans to compare features that suit your tracking requirements.
You can download this JSON file of a pre-configured monitor that tracks the footer of the Distill website for the solutions section. This is just an example, however you can use the same steps to track a different section of the webpage. You can learn more about it in our documentation about the visual selector.
Download monitor JSON.
Monitoring an entire webpage:

If you want to monitor the entire webpage for changes, you can set up a full-page monitor in Distill. It's quick to set up and advantageous when you want to be notified whenever any minute changes occur on the tracking page.

This is especially handy when tracking web pages such as - Blogs, articles, news, and press releases. In our example, we have chosen to track the blog roll to keep track of their content strategy. The goal is to track if new articles are published and if existing blogs are refreshed with new keywords.

Step 1: Navigate to your competitor's blog roll or blog detail page and then click on the Distill extension.

Step 2: Click the drop-down to select "Monitor full-page".

Step 3: You will be led to the "options page," where you can choose the device where the checks happen, set a frequency for the checks, and choose an alert mode to receive updates. Once you are all set, click "Save."

The full page monitor keeps checking the webpage at the set interval and notifies if changes occur on the page. As per our example the change would be a new blog being published. Other full page monitors could be set up on product specific landing pages, pricing pages and the news and announcement section.

For more details about full page monitoring , you can refer to our guide to understanding and managing full-page monitors.
You can download this JSON file of a pre-configured monitor that tracks a full webpage for changes. You can import this monitor directly to your watchlist. If you'd like to use this to track a different webpage follow this guide on importing and editing monitors.
Download full page monitor JSON.
Conclusion
Checkout our solutions page to learn about how you can use Distill as valuable tool in your competitive intelligence pipeline.
You can download Distill for free today. It is available as a web app, browser extension and as iOS app and Android app.
Please feel free to reach out to us on Distill Forums in case you have any queries or need assistance while setting up monitors for competitive web data.