Get SMS/text alerts on webpage changes
Paid customers can receive SMS/text alerts when a website changes. To get SMS, you need to sign in to you Distill account and add a phone number to your account. Once signed in and added a phone number, add "Get SMS" action under a monitor's Options.
How to add a phone number?
Steps to add a phone number:
Make sure that you are subscribed to one of paid plans. See details at Pricing.
Go to Emails & Phones.
Fill in the number and click Add. The number should be in international format. For example, it should be prefixed by a "+" sign followed by country code and the number.
The phone number will receive a message with code and link to verify the number. Make sure to complete verification.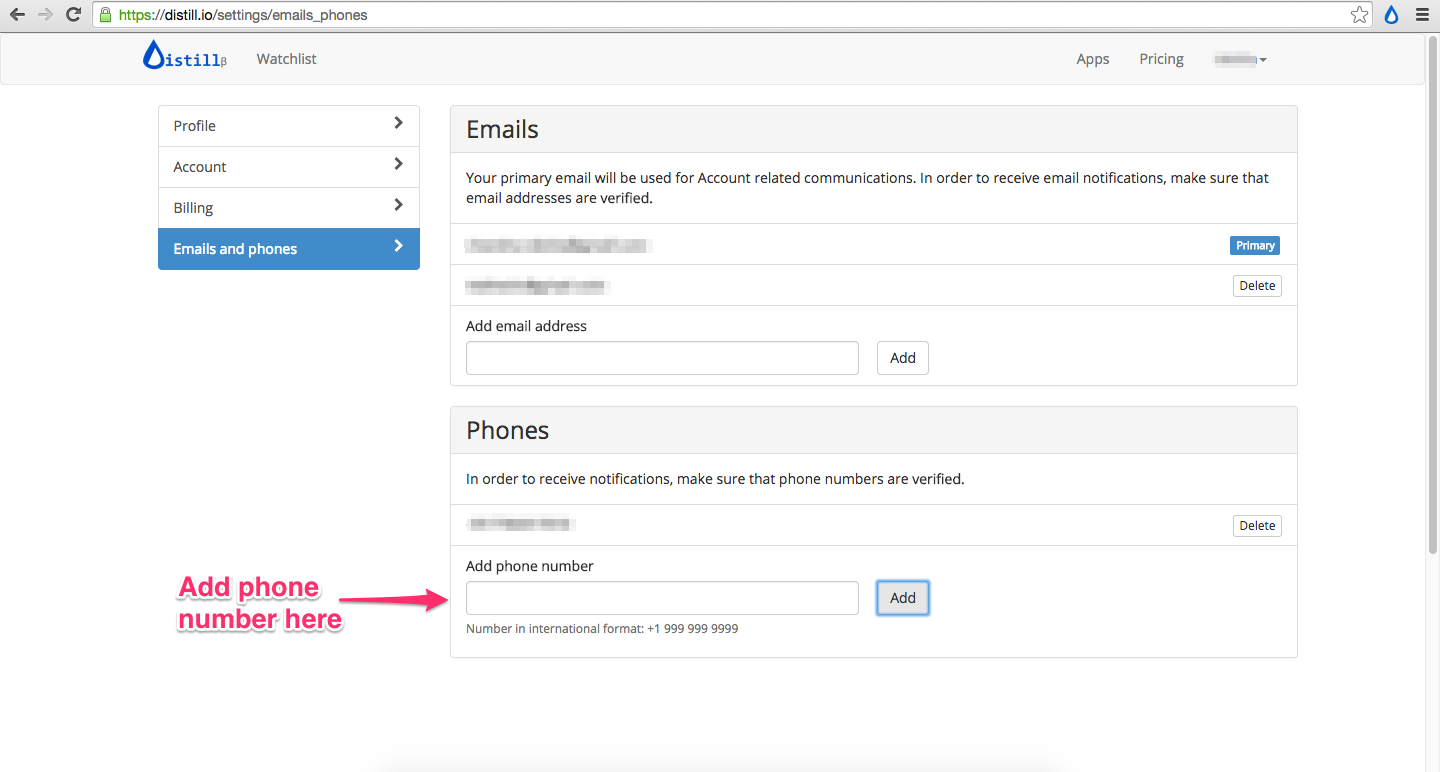 How to add or remove SMS alerts?
Once you have added your phone number in your Distill account and you are signed in at Distill web app or browser extension, you can take the following steps to add SMS:
Click context menu icon of the monitor. It will open up menu with certain actions and options.
Click Add Action. A pop up containing actions to be taken will be opened. If SMS is already added, click on "Delete" icon to remove SMS notification.
Click "Get SMS". It will show your added phone number(s). In case of multiple added phone numbers, select from the drop down list.