What is Watchlist?
What is a Monitor?
A monitor is a single webpage with unique URL that has been added to Distill to watch for changes.
What is Watchlist?
The Watchlist is a collection of your monitors. You can view, add and manage all your monitors from the Watchlist.
This is how your Watchlist will look like:

How to view Watchlist?
You can view and manage Watchlist either from the browser extension or from the web app. If you are logged in to Distill using browser extension, all your monitors are synced up to the cloud so that you can access your Watchlist from anywhere.
If using browser extension, click on Distill icon from toolbar → Click on "Go to Watchlist".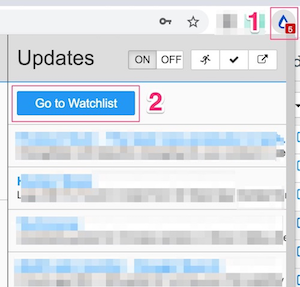 If using Web app, sign in to your Distill account to view Watchlist.
Watchlist User Interface
Following is a screenshot showing different elements of Watchlist.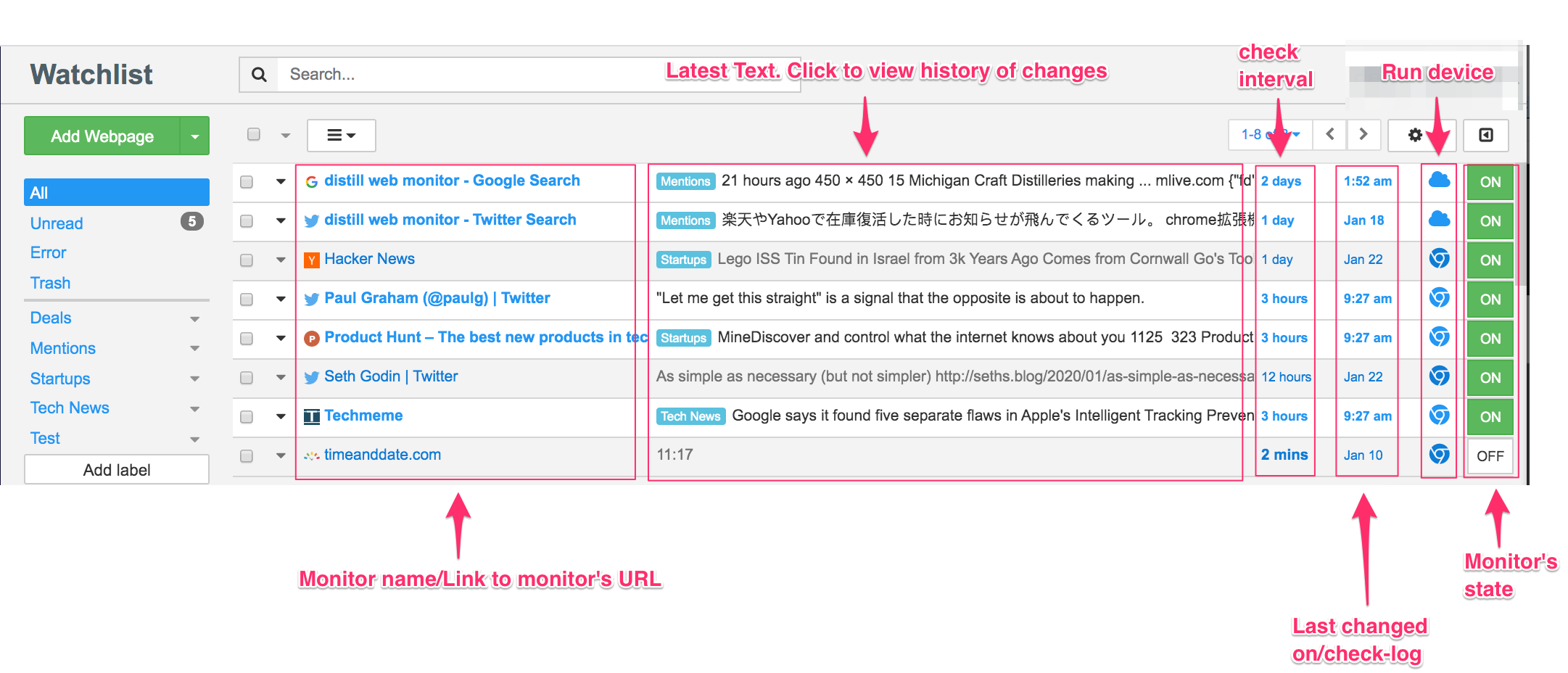 From the Watchlist, you can take multiple actions for a single monitor or monitors in bulk. You need to select monitors to view the available bulk action options. For a single monitor, you can click on down caret icon to edit settings for that monitor. The following screenshot shows the major action buttons in Watchlist available in the web app. If you view Watchlist using browser extension, there are two additional buttons - sync, and check for changes.

Here's a video tutorial that will help you navigate and efficiently use the Distill watchlist.